Awards & Achievements
Faculty
2019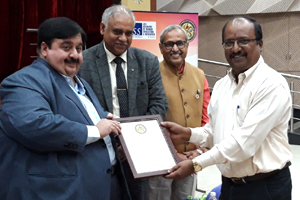 Dr M Ramanathan, Principal PSGCP was conferred the Appreciation Award by the Pharmacy Council of India (PCI) at JSS Mysore campus for his meritorious contributions and services to the Pharmacy profession on the 20th of Jan 2019.
Dr S Subramanian, Professor of Pharmaceutics PSGCP, was awarded the Best Teacher Award on the Teacher's day by the PSG Institutions. His contribution has resulted in the successful organization of Campus Recruitment at PSGCP for the past many years other than his contribution to Academics and Research.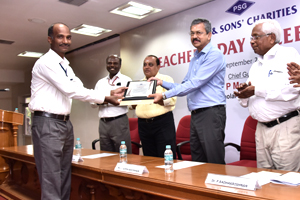 Students
2019
Mr Ravi Rajan, PhD Research Scholar, Pharmacology department PSGCP, working under the guidance of Principal Dr M Ramanathan, secured the second price for the poster section at the 7th PhD National Symposium on Chemistry and Biology interface held by the Royal Society of Chemistry UK in conjunction with NIPER @ the NIPER campus in Hyderabad on 19 Jan 2019.
Ms Saranya N, PharmD student secured 2nd place in oral presentation in ICCO- PHARMA - 2018 conducted by DAYANAND SAGAR UNIVERSITY Bangalore on 17-18 Dec 2018.
Ms Gayathri Krishnamoorthy, Final PharmD student PSGCP, secured 2nd place in the Slogan competition conducted on WORLD HEART DAY -2018 conducted by PSG Shri V. Rajan Heart Health & Research Initiative.
Ms Gayathri Krishnamoorthy, Final PharmD student PSGCP, also won the 2018 PSG Kaadambari award for classical carnatic music.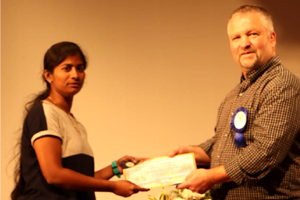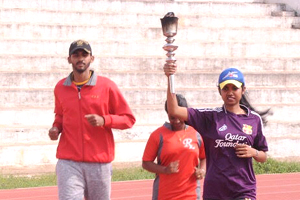 PSGCP students are OVERALL CHAMPS at a Intercollegiate sports meet held @ Ramakrishna College of Pharmacy 13-15 Dec 2018.
PSGCP students won the overall championship at a recently held intercollegiate sports meet held at Ramakrishna College of Pharmacy Coimbatore on 13-15 December2018. PSGCP students also won a host of individual prizes other the overall championships.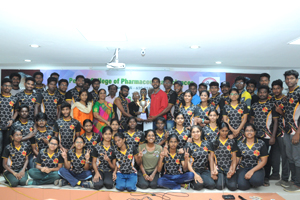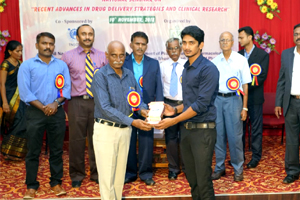 PhD research Scholar, Mr K Arjun of the Dept of Pharmaceutics PSGCP, won the 1st price in the paper presentation section at the National level conference on "Recent Advances in Drug Delivery and Clinical Researcb" held at the Sankaralingam Bhuvaneswari College of Pharmacy, Sivakasi on 10 Novermber 2018. His topic was on non toxic silver nanoparticles on breat cancer cell lines.
Final year BPharm student won the 3rd price at the PPP presentation competition based on the theme "I am a Pharmacist" by the Coimbatore chapter of the Indian Pharmaceutical Assoc. on 22 November 2018.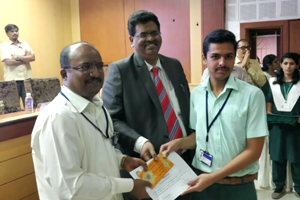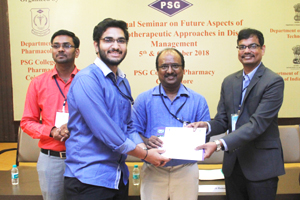 National Seminar on the Future aspects of Pharmacoherapeutic Approaches in Disease Management held at PSGCP on 5-6 October. 2nd M Pharm Pharmacology students bagged the first three positions in the Oral Presentation section and the first and joint third positions in the Poster Presentations. Listed below are the winners.
Oral Presentation: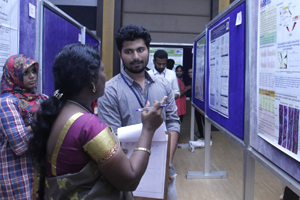 Dharnani Ambigai - 1st place
Samir Ramesh Timane - 2nd place
Chonnu Manisha - 3rd place
Vigneshwaran - 3rd place
(all students of 2nd M Pharm Pharmacology PSGP)
Poster Presentation:
K.M. Mohammed Jamshir - 1st place – PSG Pharmacology 2nd M.Pharm
Mohamed Jashim - 3rd place - PSG Pharmacology 2nd M.Pharm